So the Steam Awards 2021 have been revealed and the results are.....
What the fuck?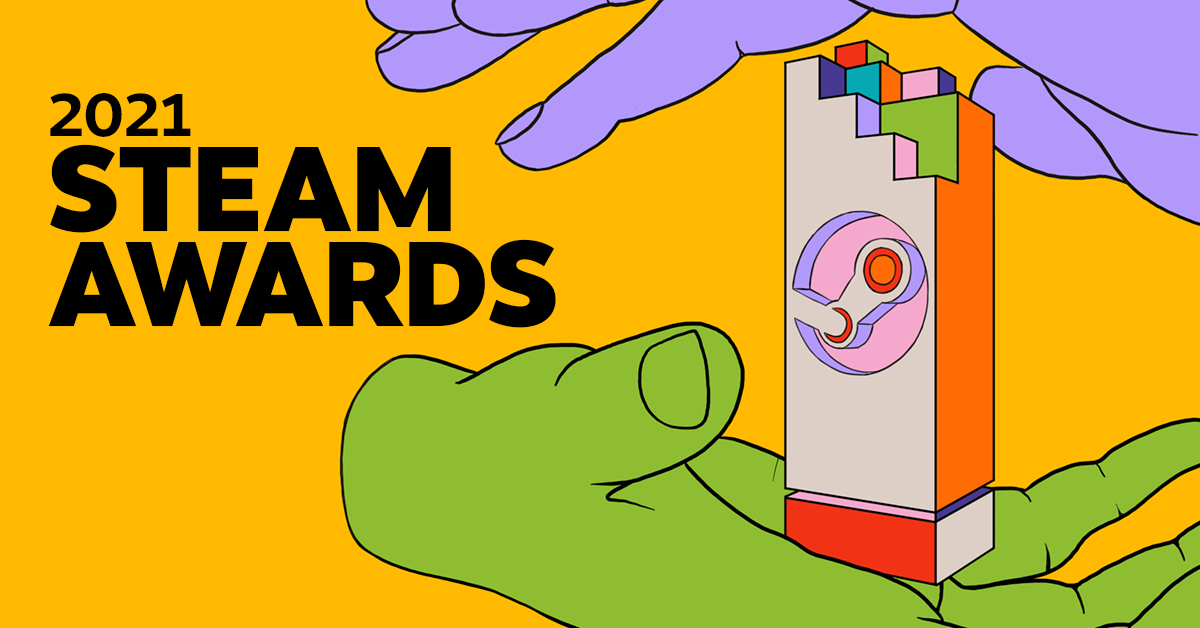 The Steam Awards: Winners
The Steam Community has spoken and we are proud to announce the winners of this year's Steam Awards. Thanks to everyone who participated!
store.steampowered.com
Game of the Year: Resident Evil Village
I can't agree with a single thing on this award page other than GOTY to Resident Evil Village and the VR Nominee.
Game played well and we all loved big tiddy mommy. She even got her award for it, so GOTY is well deserved for this one.
VR Game of the Year: Cooking Simulator VR
Yes, that sounds like a fun thing to do, so I think I can definitely agree on this game being a winner of best VR Game of the year.
In all fairness I cannot confirm my support for the game completely as I haven't played any of these games that were suggested.
Labor of Love: Terraria
Let the game fucking die already.
Can we stop necromancing this game already? The game was released 2011 and is clearly not getting any younger. While the game in itself due to being a side-scroller offers a insane amount of content, I don't see how this game won over Rust or No Man's Sky.
Rust has been getting streaming attention for the last few months and years and was bringing communities and people together in many servers. While I hate this toxic cunt of a game I still like the gameplay of it and the opportunities the game gives you to play it in it's dynamic multiplayer world.
No Man's Sky was a fucking mess when it released. The PR disaster this game underwent let Chernobyl look like a god damn joke!
But in all fairness, they fixed their game so insanely well over the last years that the game is actually well playable and almost gets to what it promised it would be on release.
Better with Friends: It Takes Two
Can anybody with half of a fucking brain cell explain me how this god damn disney-level type of a game, for all I don't give a shit about Back 4 Blood, won against Back 4 Blood and Crab Game as well as Valheim in the category "Better with Friends"? Even Halo Infinite lost against this childrens game.
The fact that the front page of this fucking game is plastered with "GAME OF THE YEAR" proclamations from several "Journalists" and The Game Awards just yells a dogshit election fraud.
It's bad enough that we have to deal with rigged votes in politics but why in the fuck do we have to deal with this shit in games now too?
Can these dumb ass woke mfs, simply cause their lifes are too boring, not bother us with their bullshit and keep playing Peggle?
Outstanding Visual Style: Forza Horizon 5
I would have been surprised if this game had lost this award to any of the other competitors in this category.
The other games look like yet another Disney Matchup with some weird colour palet added ontop of it.
So yes, Outstanding Visual Style is deserved on this one.
Most Innovative Gameplay: Deathloop
Deathloop is a absolute Wokefest of "Strong female vs bad people". The developers/directors of this game even went out of their way to proclaim that certain roles can only be played and or voiced by black people.
I'm sorry but last time I checked this kind of statement that shit was labeled as racism and denying a person a job cause of their skin colour.
This whole games development and existence is plastered with wokeness, mainstream gaming journalists praise and unreasonable calls for "Game of the Year"
I recommend watching this Deathloop review of 21Kiloton on this matter:
Content embedded from external sources will not be displayed without your consent.
Through the activation of external content, you agree that personal data may be transferred to third party platforms. We have provided more information on this in our privacy policy.
Best Game You Suck At: Nioh 2 - The Complete Edition
It goes without a saying that this is a chinese game and that the votes on a "majority poll" on a chinese game are pretty obvious.
The fact that this game won over Age of Empires IV is a joke in of itself and speaks of chinese influence over the gaming industry.
If anything, judging from what I have played, Naraka should have won this one cause it was a battle royale martial arts game. Saying that you suck at a game like this makes more sense cause it's a PvP Skill-based (if the fucking weapon's don't play like ass) game where YOUR performance matters against a online opponent.
When somebody claims that they suck at a "Souls like" game, then they simply need to learn the game mechanics, PERIOD.
I'm absolute garbage at Souls Like games, yet I see Naraka as more of a challenge in this category...
Though I have voted for Age of Empires IV.
If any of you people have ever played AoE or any other RTS game like this such as Command and Conquer, you know what I am talking about when I say that getting fucking steam-rolled by some sweaty tryhard kids who only and solely play this game 24/7 to rush each other is no fun at all.
You spend 15 Minutes to build up and have a nice looking area just to get fucking ZERG Swarmed by some giga-virgin and his mega-rush strategy of shit spamming out infantry.
Best Soundtrack: Guardians of the Galaxy
Please... Somebody... Can anybody explain me...
How in the
did this win over one of the following?!
NieR Replicant
Persona 5
Guilty Gear
Demon Slayer
What the
are these game awards?!
Who the actual fuck voted for this?!
Every single game that was in this list had better and more reviews than this game and literally made more sense!
Fuck this category.
Outstanding Story-Rich Game: Cyberpunk 2077
????????????????????????????????????????????????
???????????????????????????????????????????????????
What???????????????
How did this game win anything at all?
And most of all....
How did this game win over Resident Evil Village and Mass Effect????
Sit back and Relax: Farming Simulator 22
It's farming simulator.. What do your expect. It's literally a game where you farm shit.
All in all
These Steam awards this year are a fucking joke and make no sense at all.
Certain games are obviously botted by chinese and other games make no sense nomination wise.
Just like "The Game Awards", the Steam Awards turned into a fuckfest of unrelatable results.
Anybody who blames the pandemic for these results needs to get outside and take a DEEP breath and get fucking real.
I'm interested in your peoples opinion on this "award" ceremony.
Yours truly,
The Prinzessin